a particular attitude toward or way of regarding something; a point of view.

 

perspective
It's Tuesday again, and you know what that means… today is Truth Be Told Tuesday. Thanks for checking in.
This past Sunday I had the great pleasure to view "The Beatles Salute" on CBS.
It was nice to just simply listen to music. There were no over the top performances that were more about the artist than the actual music, no half dressed women or obscene gestures, just great music that has proven to be timeless. I'm not a prude, but I do appreciate a show centered on music the entire family can come together and watch.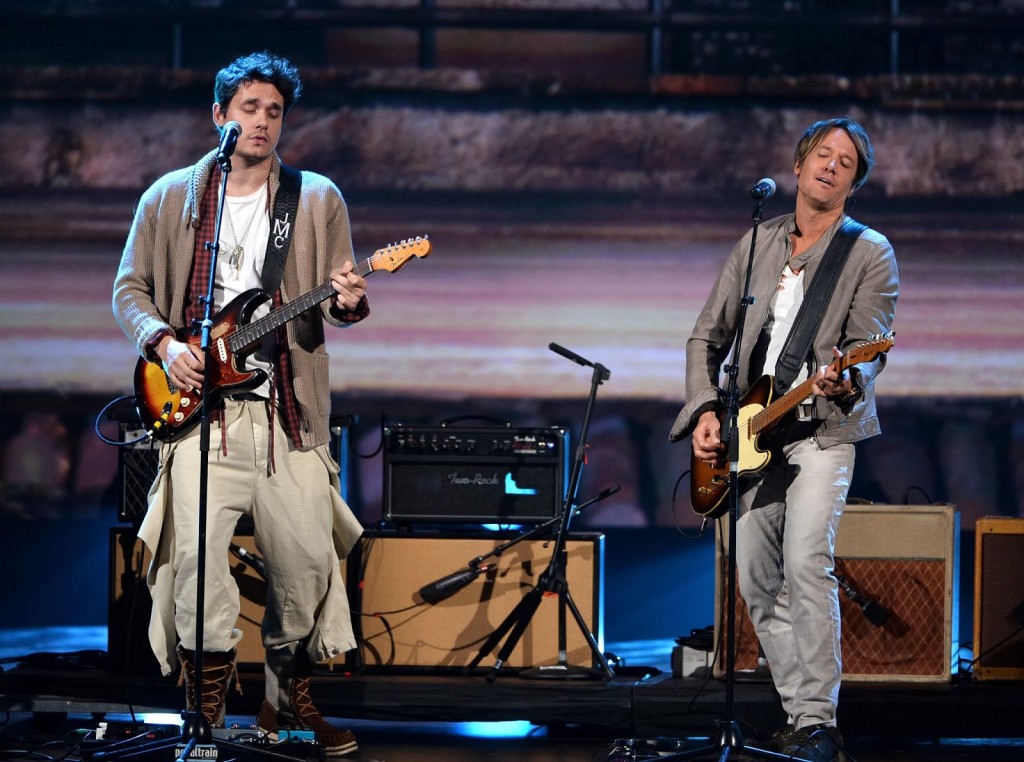 John Mayer & Keith Urban
The same cannot be said about the Grammys.  
It was amazing to watch truly talented artists pay homage to great music. All of the artists showed why they're stars in their own right.  
Even Kati Perry was good, and she looked amazing.
In the end, a whole new generation was introduced to something that was special and culturally relevant 50 years ago. It was a culture movement that will never be repeated or successfully imitated.
The show was so good not even Yoko Ono could ruin it, though she unconsciously tried.
One of the most significant highlights for me personally was when Pharrell and Brad Paisley began to sing, "Here Comes The Sun". The song was featured on the "Abby Road" album in 1969.
George Harrison wrote the song, which would later be considered one his best contributions to the Beatles, in the spring of 1969 while enduring a personal and professional crisis.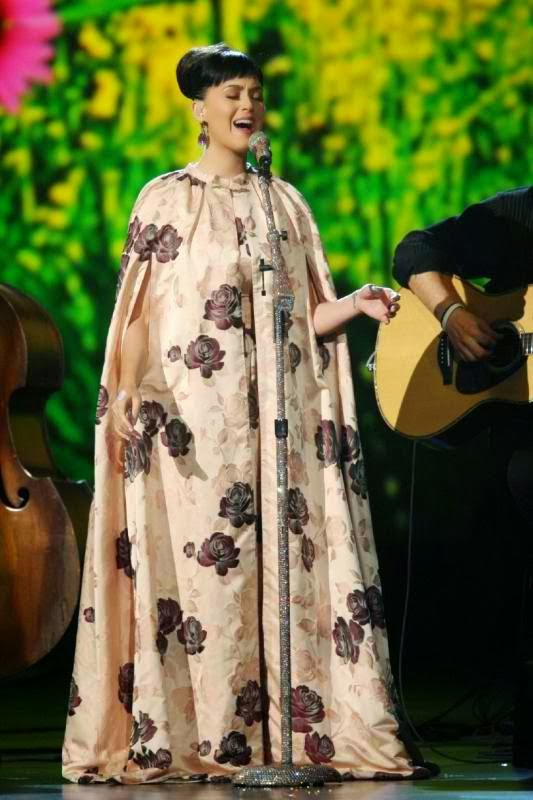 Katy Perry
It was during this time Harrison was arrested for marijuana possession, his tonsils were removed, and temporarily quit the band. I think its safe to say things weren't going great for Ole George, but in the midst of the storm Harrison produced something wonderful and lasting.
The message here is that in the midst of tremendous peril we all have the ability to create something worthy of applause, something great.
The good news is that God has been doing the same for countless souls over the past 2000 years.
The Beatles song, a personal favorite of mine and many other Beatles fans across the globe, is a reminder to me that the "Son" will always appear in the midst of a storm and create something wonderful. Webster defines storm as a disturbance of the normal condition of the atmosphere, manifesting itself by winds of unusual force or direction, often accompanied by rain, snow, hail, thunder, and lightning, or flying sand or dust.
As we've seen this winter storms can be brutal and long lasting.
The truth of the matter is that all of us will experience storms during our lifetime. That is a fact. Everyone is either in a storm, just got out of one, or one is on the horizon. The good news is we all have the opportunity and ability to produce something beautiful in the midst of our personal storm, crisis.
It's about having a proper perspective.
As a believer, I acknowledge that for "the" beauty to be fully realized one must put their trust and faith in God and let him navigate the stormy waters, guiding us to a land that will produce spiritual growth and increased faith.
The challenge is to trust him, not ourselves.
When dealing with the storms of life one must understand that we cannot control the length or the severity of the storm, nor can we control the time or rational behind it. Psalm 55:22 states; "Give your burdens to the Lord and He will take care of you." Psalm 62:8 shares these words with the reader: "O my people; trust in Him at all times. Pour out your heart to Him. For God is our refuge." Those are great words of reassurance and promise that reminds us that we don't have to go it alone in our time of need.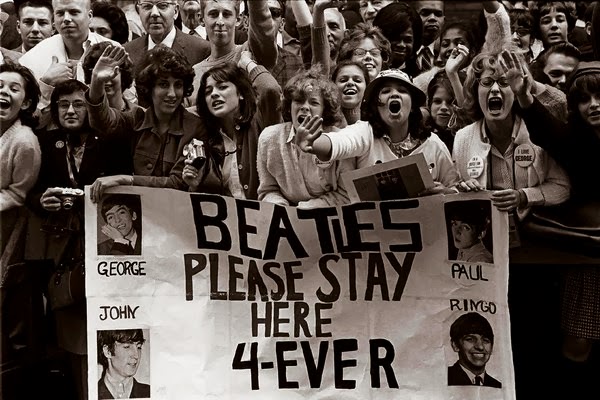 …they did
In closing, "Here Comes the Sun" ends with these words:
Little darling, I feel that ice is slowly melting
Little darling, it seems like years since it's been clear
Here comes the sun
Here comes the sun, and I say
It's all right
Here comes the sun
Here comes the sun, and I say
It's all right
It's all right
As believers don't forget, the "Son" will always come. In our time of need Jesus Christ will shine brightly for all of us who choose to see his blinding power manifested in our trial; our storm.
Remember, everything will be all right. Everything will "always" be all right.
God has a plan for us that includes dark clouds and storms, but it also includes blue skies and the sun.
Can you see Him? Here He comes.
Here comes the Son.
That is my "Truth Be Told" for February 11, 2014  (tbtt . #43)
sbb . 788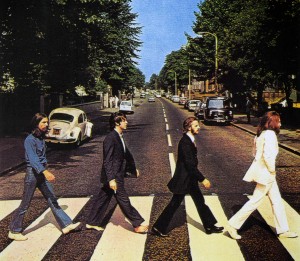 Here Comes The Sun . The Beatles
. Mayer/Urban & Perry images: Kevin Winter/Getty Images for NARAS.
. Beatles photo (1963) provided by Redux Pictures