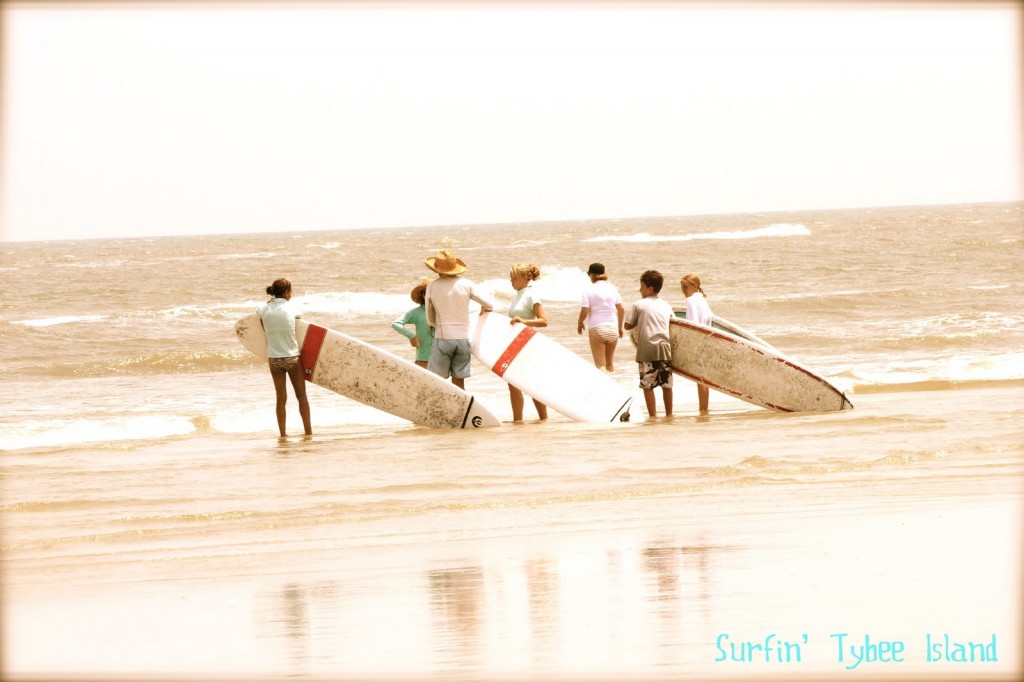 a narrative, either true or fictitious, in prose or verse, designed to interest, amuse, or instruct the hearer or reader; tale.

 

story
It's Tuesday again, and you know what that means… today is Truth Be Told Tuesday. Thanks for checking in.
Earlier this month 47 millions viewers watched the Oscar's as Hollywood celebrated individual performances that left an indelible impression on moviegoers all over the world who viewed their work in 2013.
As the "stars" and contenders walked down the "Red Carpet" one would do well to remember the real reason everyone was there; it's because of the story, not the performer. Yes, the cast and crew created an environment that enabled them to accurately depict an epic tale, but what remains paramount is the story itself.
Like Hollywood, everyone we come in contact with has a story that represents his or her journey. A story that is unique to them and traveled only by that individual. A history that has breathed the rarefied air on the mountaintop and who's feet have walked in the mire and muck of the valley.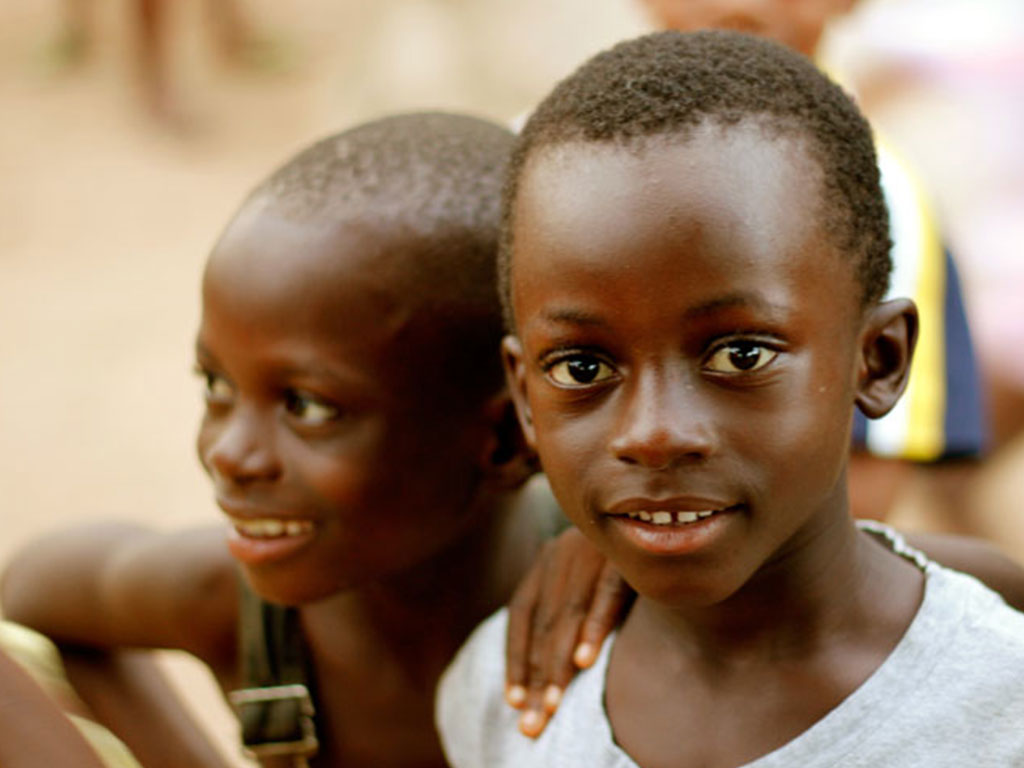 Look into the eyes. Everyone has a story to tell.


In the end, it's the everyday people that makes this world what it is, and who creates endless opportunities to view distant lands from a new and different perspective, enabling us to find beautiful treasures in the most unexpected and remote areas.
All we have to be willing to do is look and listen, remembering everyone has something to say. Everyone has a story.
It was during my travels to South Florida this past weekend to play in a member/guest golf tournament that this fact became crystal clear to me. One my way to Florida I met a leadership speaker, whom previously worked for Procter & Gamble for 16 yrs.
Our conversation, centering around the quality of leadership currently residing in America, was illuminating and interesting.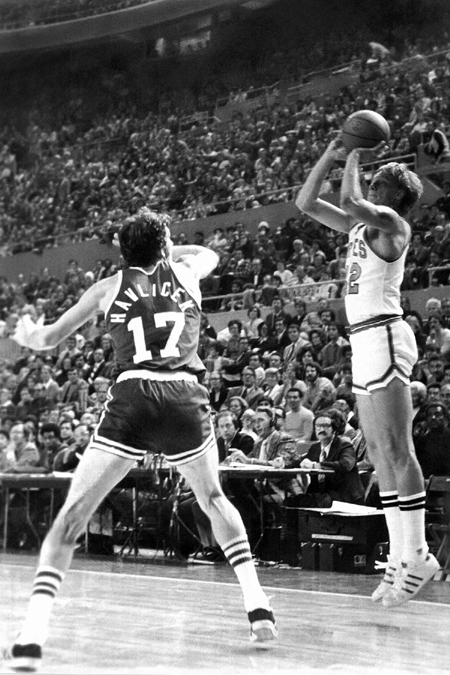 Jack Marin over John Havlicek (1974)
On the second half of my trip I had the great pleasure to sit next to a Duke basketball star from the mid 60's whom went on to be a two-time All-Star in the NBA, his name was Jack Marin. Our conversation touched upon faith, race and the economy, topics that often do not lead to good initial conversation when meeting someone the first time.
The conversation and his story were both marvelous.
While at the tournament I met doctors from Long Island, New York and from West Palm Beach, a Notre Dame grad, an ex-OSU lineman from the Earl Bruce era, and a father of a Brown University hockey player. I spoke at length with the golf pro of 25 years at Mayacoo Lakes Country Club, and the many people on his staff that worked feverishly to make the event perfect. I met a man who owned an excavating company and another who owned his own disaster relief company.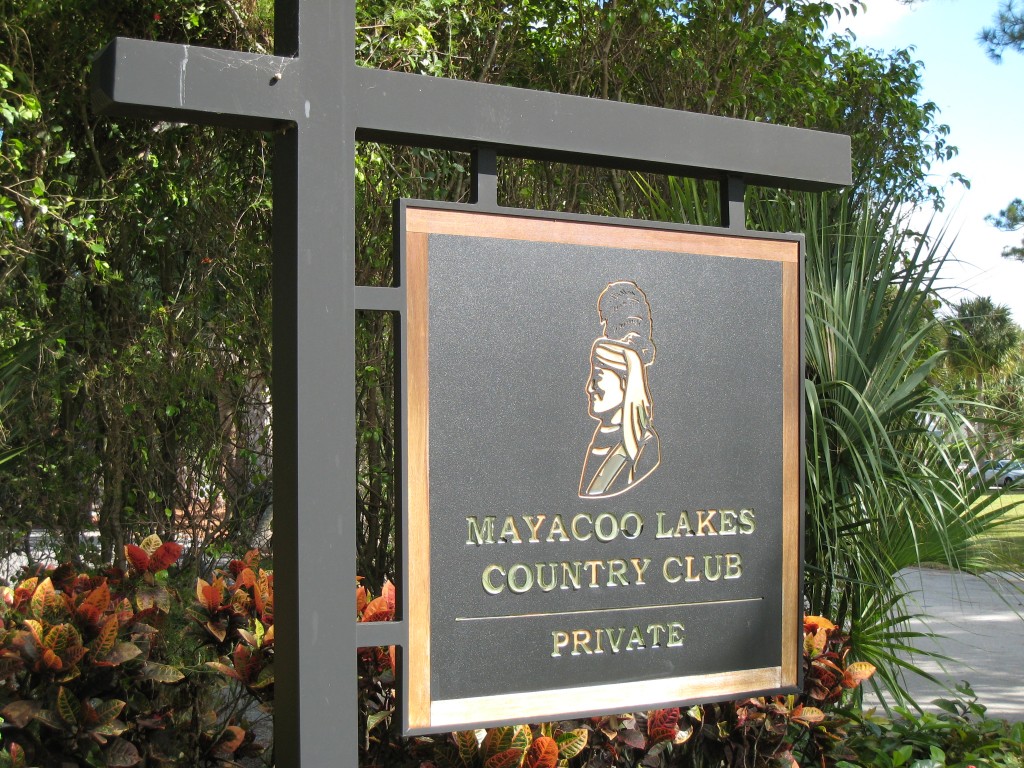 The "Coo"
I even met a guy my age that played golf with Michael Jordan and Ahmad Rashad at the Bears Club weeks earlier.
And, of course, they played for money.
In each conversation I left the interaction realizing that people are fascinating and interesting, especially when we allow them the time to be fascinating and interesting.
Everyone has a story, but are we willing to do more than hear? Are we willing to listen? Hearing comes natural to all who aren't deaf, but listening is an intentional act.
Listening takes a commitment on our part.
In a day where self promotion floods social media like a boat with holes in it- the irony of that last statement is not lost upon me as I post this on Facebook and Twitter- and the fact that many of us carry around everything from our iPhone to our iPad displays a community of people traveling down a path where all roads lead to self absorption and self centered behavior.

Are our smartphones and iPads bad in of themselves? Absolutely not. But what has happened in the interim, with all the new technology and all of our devices, is that they've made us the center of the universe, our universe, limiting our ability to genuinely form new relationships.
We have made it our business to make everything about us.
Everything is about my gains, my losses, my kids, my material items, my joy, my success, my pain, my failure.
Me, me, me… I, I, I…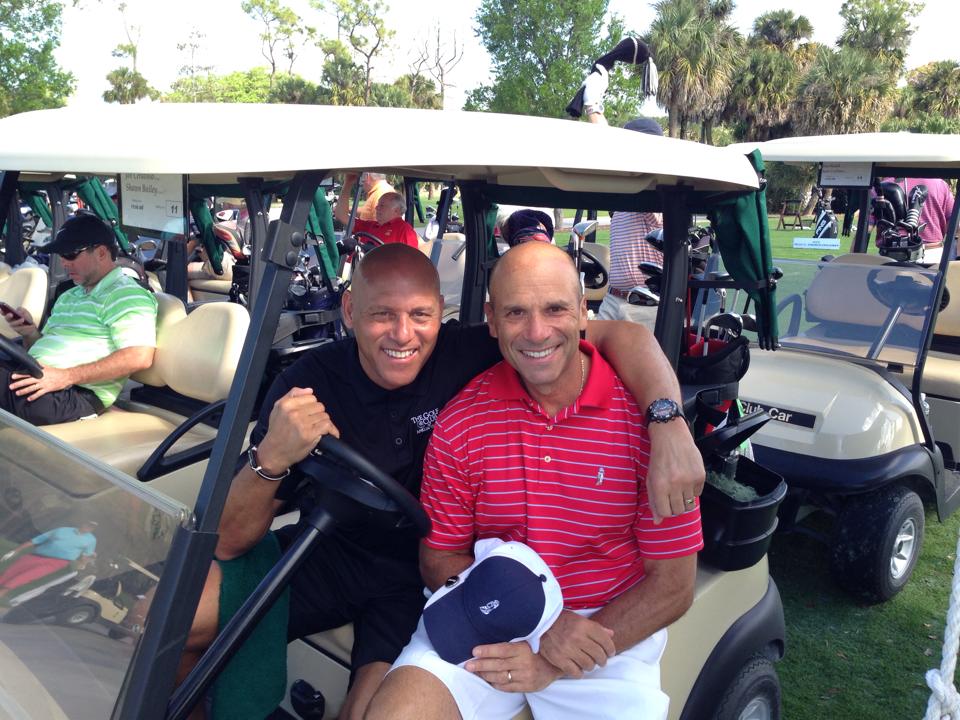 The Black Mamba & Jay "Bubba" Lerner.
With this agenda how do we have any time or any energy left for anyone else?
In many instances we have become our own gods. Everything starts and stops with us, with me.
As I reflect upon my comments I ask myself how often do I seek to listen before I speak? How do I say to another that they're important and I'm interested in what they have to say? Do I allow others to take their time, exhale, and speak the words that are on their heart, words that communicate their story? Or do I rush them through their thoughts at the pace of a couple of 8-year-old boys eating a "happy meal" at McDonald's?
Do I say "I" more than "you"? Do I share my thoughts and my children's success before I even allow you to say hello?
I believe these are great questions to reflect upon by all.
I've come to realize that for the greater part of my life I did all the talking, but I said very little.
To listen, sincerely listen, to the words of another you first have to care about them as a person. You have to be intentional in your pursuit to hear the thoughts and feelings that are being shared, and sincerely and authentically care about the merits each individual carries with them.
God tells us that He created man in His image (Gen. 1:27), with the intention that we are to love our neighbor as our self (Mark 12:31) because we're all are His creation. I don't know of any better way we can love our neighbor, in the same manner we love our self, than intently listening to the words that are spoken by another. I'm not talking about listening to words of hate or dysfunction, gossip or lies, but listening to the innocent stories and valuable words that represent another's life.
The Day before I departed sunny and warm South Florida the couple I was staying with shared with me the story of their house-guest from Canada that stays with them each winter.
Her name is Inge Weber.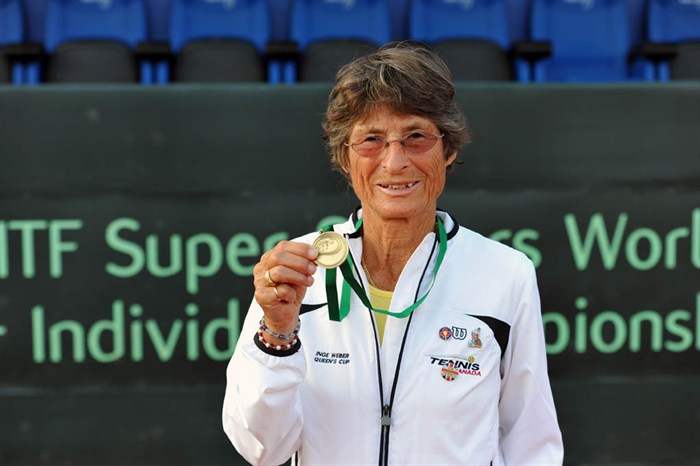 Inge Weber (Ranked 14th in the world)
Inge is a delightful 78 year old woman currently ranked 14th in the world in the International Tennis Federation Senior Women's division (75-79 yrs. old). In 2012 she won the ITF Super Seniors World individual Championships in Croatia. She was 76. The two things that immediately jumped out to me was that she was still playing at 78 years old, and the fact that there are rankings for 78 year old women tennis players.
Who knew?
Inge was born in Germany and moved to Canada when she was 17. She began playing tennis when she was 10 years old. Her father was the head groundskeeper at a private tennis club. Her family lived in an apartment above the clubhouse. From that point on tennis and Inge didn't have a chance, they would be connected at the hip- Inge actually had two hip replacement surgeries in 2010- for over 68 years. In her time of playing and competing in tennis she has represented the Canada international circuit for years, as she was also a member of the first women's squad sent to the world team championships.
Inge said that tennis has been great to her. In all her travels she said tennis has afforded her the opportunity "to meet nice people, represent Canada, and do well." I can't help but notice the sequence of her comments.
What priorities; others, country and self.
As I mentioned earlier, who knew? The answer is I didn't.
Over the past three years I didn't ask one time what Inga did or have a conversation with her that would afford me the opportunity to get to know her better. Not once.
That is wrong.
What I learned- again -is that everyone has a story, a story worth hearing.
All I have to do is become more intentional in my pursuit of becoming acquainted with another person more than I want them to get to know who I am, all the while giving my undivided attention, showing them I'm more interested in listening than speaking.
Inge with an "I." A beautiful treasure that is both soft spoken and humble. A treasure that I'm glad I discovered. And unlike my iPhone or iPad, the I in Inge is spelled with a capital I, and why shouldn't be, it's about her, not me.
That is my "Truth Be Told" for March 11, 2014  (tbtt . #47)

sbb . 365
.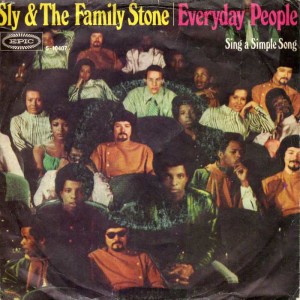 Everyday People . Sly & The Family Stone
.
. "Two Boys" – photo by Ghana Photography / Quillor
. "Jack Marin" – photo by Jim Raykie, Sharon Herald
. "Inge Weber" – photo by Ray Giubilo