"Direct your children onto the right path, and when they are older, they will not leave it."
Yesterday, March 3, 2014, was a happy day in the Bailey household as we celebrated yet another birthday. With six children in our family it seems like we have a birthday party every month. We celebrate Logan's in July, Austin's in February, and Addison and Reese's in November. Bryce's birthday is in December and Ryan's birthday is March 3rd.
As I took time to review the pictures from Ryan's party I began to realize how things could have turned out completely different.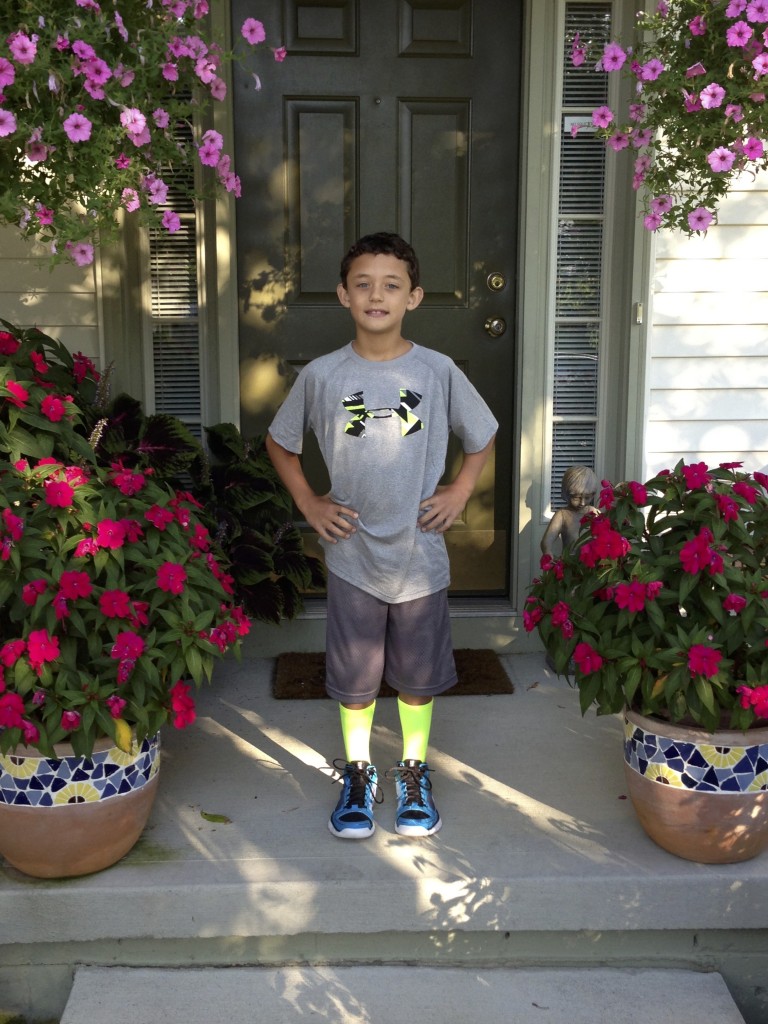 When reflecting upon Ryan's life I realize how thankful I am he is here. When I first found out that Ryan's mother- she is the love of my life and my wife now – was pregnant I didn't take it well.
I still remember that hot July day in 2004 when Rhonda called me and said that she needed to talk to me.
"I'm pregnant," she said.
I was devastated.
I didn't want any more children and I had no intention of getting married; besides I was in a relationship, albeit a volatile one, for over five years.
I told her if she decided to have the child to never contact me ever again.
I know what you are thinking- it's extremely difficult to even type these words now.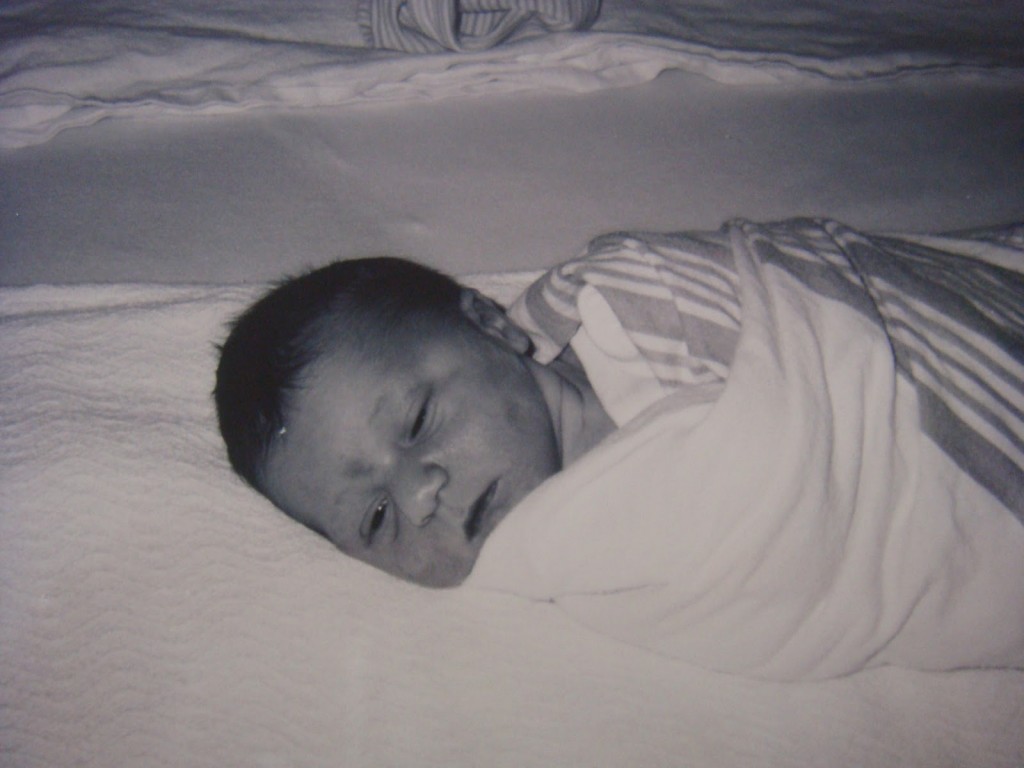 After the "best" decision was made to carry on with the pregnancy I didn't talk to Ryan's mom for almost 5 months.
Then one day after seeing the movie "Million Dollar Baby" I broke down in my car; sobbing uncontrollably for what seemed like hours.
I had to call Rhonda. 
So I did.
I told her that I was sorry I was so cruel to her and ask if she could find it in heart to forgive me.
She said, "Yes, I forgive you".
We talked for a really long time and I told her I wanted to be a part of Ryan's life and I will do my best to set a good example for him as a man.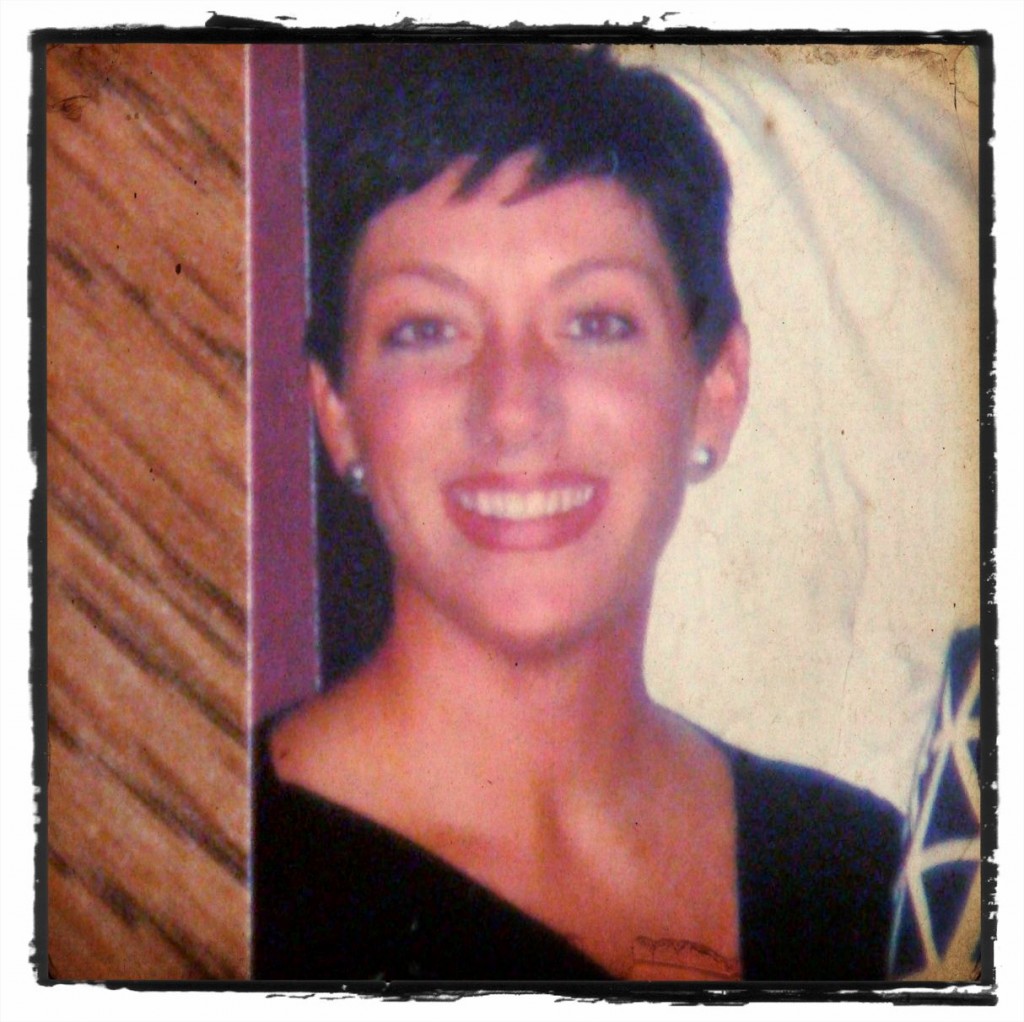 She said, "I'm relieved by your decision and I think you will make a great dad to our son."
With those words I couldn't speak… I could only cry as she told me everything would be all right. She's telling me that everything will be all right.
She is six months pregnant, single and no insurance, depending fully on only her parents for everything and she's telling me that everything would be all right.
No anger, no pointing fingers, no lectures; just compassion.
Please hear me when I say that she never attacked me publicly or privately, she never threatened me with visitation or child support issues nor did she challenge my extremely poor way of thinking or behaving. 

She quietly went her way and when the time came for her to speak to me again she simply forgave me.
There were no questions, no "what were you thinking?" just a humble heart and gentle spirit that was "willing" to forgive another human being.
At that very point I realized how special my future wife truly was. She was wonderful then and she is wonderful now. 
See three months after Ryan was born I found out from my ex-girlfriend that she was pregnant also and that she was due in November.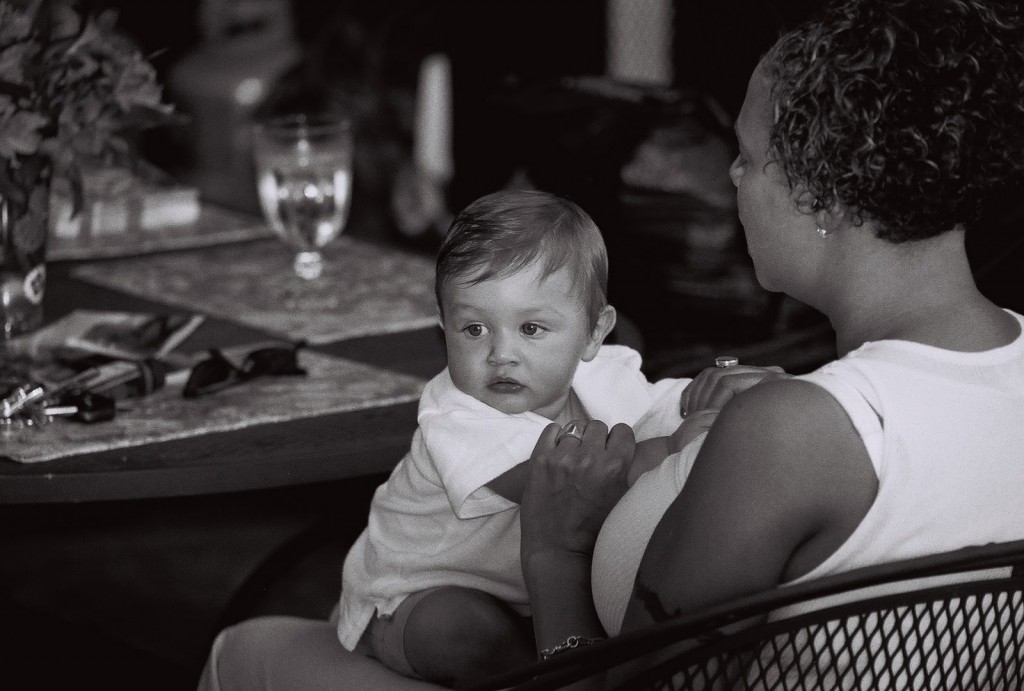 I was devastated and void of any peace or reason. I even became suicidal.
Again, after sharing the news with Rhonda she told me that everything was going to work out.
Man was she right.
On November 8, 2005 Addison Reid Bailey came into the world.
So there I was with my "Polish Twins" (you should see the confusion when I fill out birth dates for any, and all, insurance information) and thinking what next.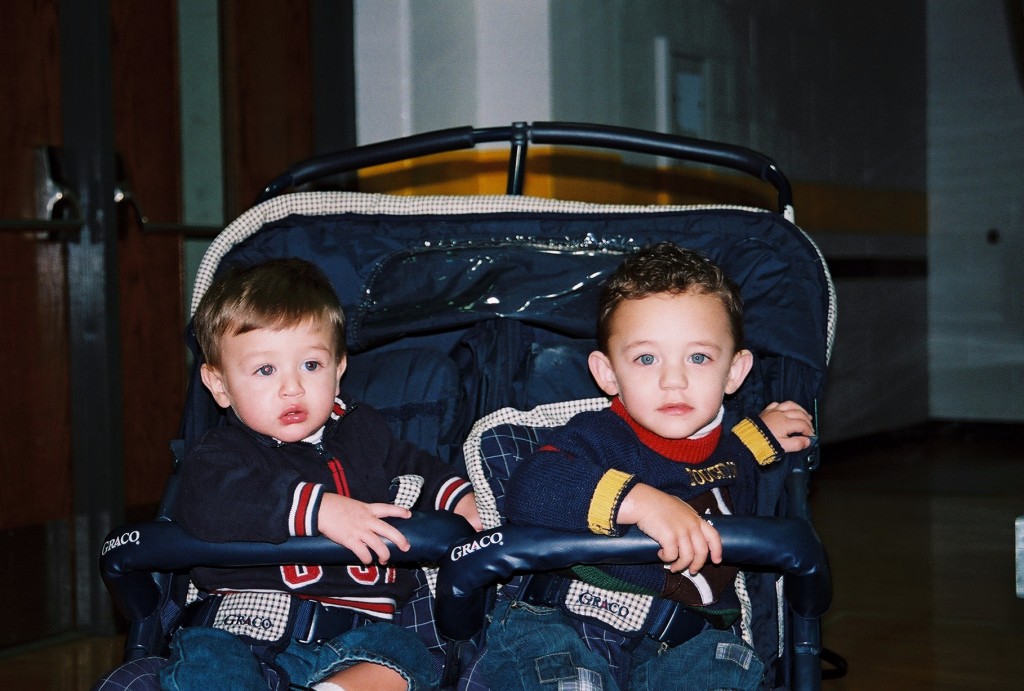 I know, I know; snip, snip should come next.
Anyway, the following year in May Rhonda and I started to spend significant and quality time with one another and we fell in love.
We decided to date in the summer of 2006 and later that year we got married in a wonderful ceremony at her parents beautiful home in old Worthington.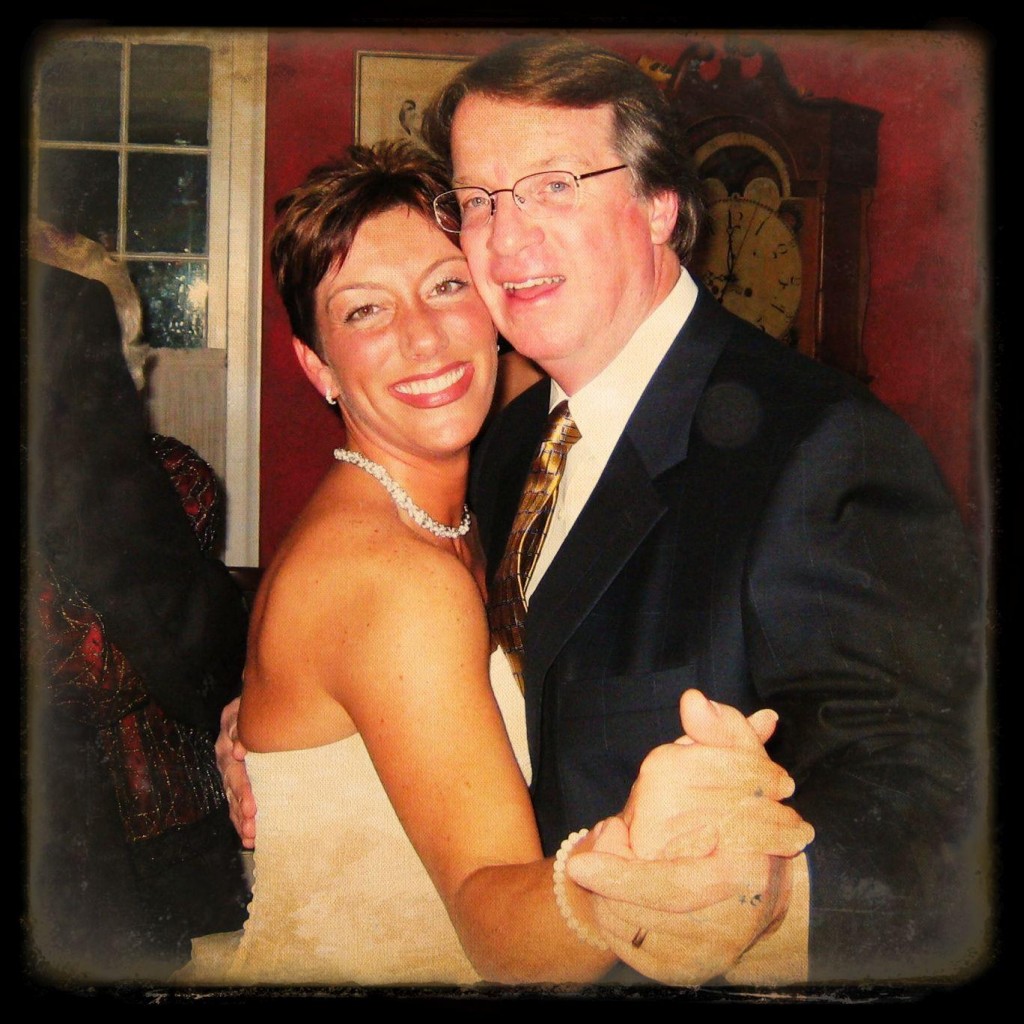 The rest is history.
There is so much more I could say about the situation, but I will end with the fundamental truth that God is good all the time and all the time God is good. He saved my life by giving Ronnie the strength to go it alone, if she had to, concerning Ryan.
He saved my life by giving me Ryan & Addison. These two boys single handily changed my perspective about my life and me. I will never be able to thank them enough or thank their mothers enough by making the decision to have these two beautiful boys.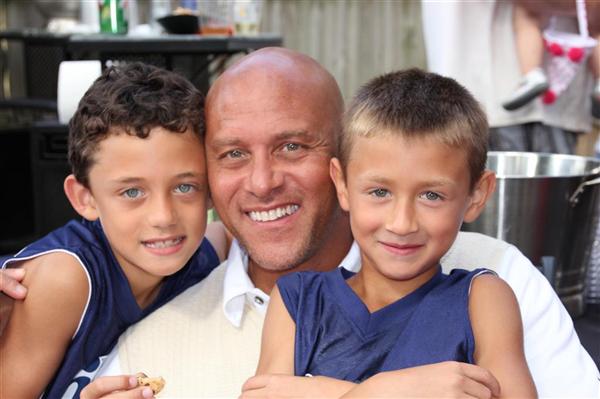 I will always say that there is a much better way to build a family, but there is no better way to love a family, as a man, than giving your heart to Christ and letting him transform you into a man your family can be proud of.
He also saved my life with giving me Rhonda as my wife.
She truly is a blessing in my life. In many ways I never thought my life could turn out as well as it has under the circumstances. I didn't believe having two more children the way I did could be a blessing.
Many times I remember those blessing during the Holiday Season. This past Christmas Eve, like the past Christmas Eve's over the past nineteen years I traveled to different communities, neighborhoods and houses to drop some of my kid(s) off at their homes.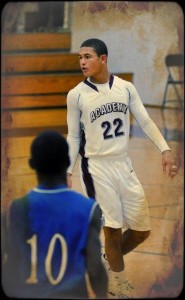 As a divorced father I recognize home is where a child belongs, and when children are young the best place they can be is with their mothers.
And though I value my role as a father, and see it as vital and significant, it is my belief that young children will always need the love and presence of their mother; a love, and presence, that can't be replicated or duplicated.
There is nothing like a mother's love; nothing like a mother's touch.
.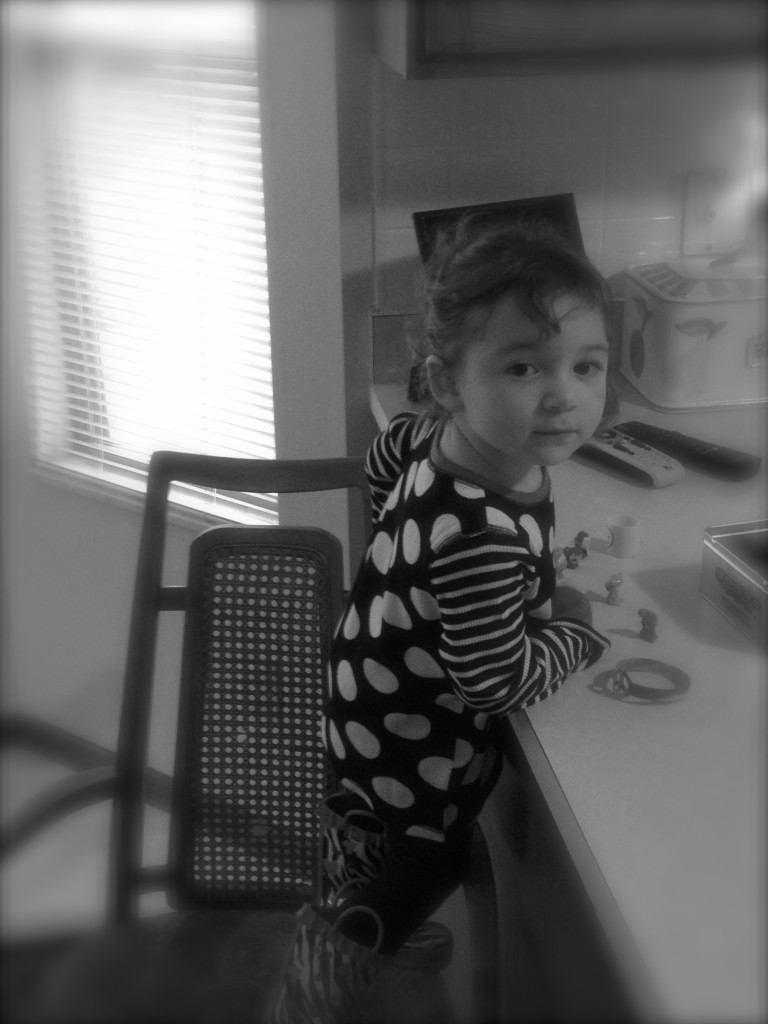 So with that being said, it was after I traveled to Addison's home after our Christmas Eve festivities this past year that I was reminded of what a blessing it is to never be made to feel like a visitor in another person's home.
In many situations the Holidays can be full of anger and anxiety; strife and stress for those that have blended families and unresolved anger and hurt from the past. I was reminded this past Holiday Season that scenario doesn't apply to me, and I'm very thankful for that.
Addison mother, stepfather and extended family have always treated me with great respect as Addison's father, and with genuine admiration and strong displays of affection.
They've never made me feel like a visitor.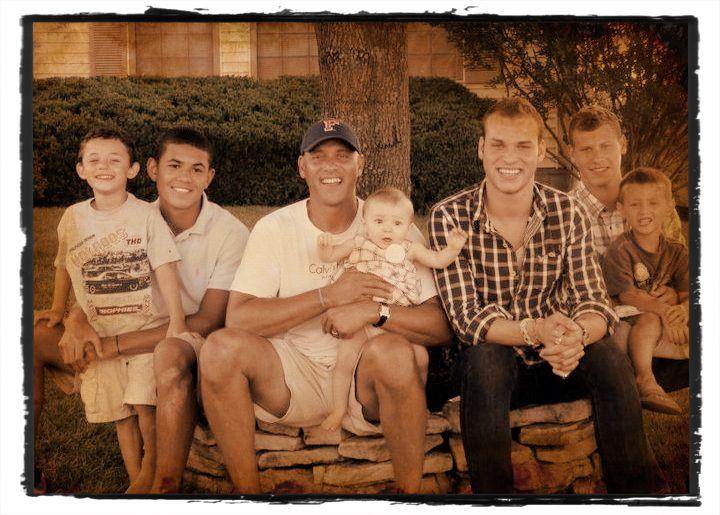 I'm thankful for that and very thankful for the way Addison is loved and adored on a daily basis.
It gives me great comfort, tremendous peace.
Below is a letter I wrote Addison's mother and stepfather explaining to them how much I appreciate what they do.
I share the letter because I want to give hope to those that are struggling in a blended family that there is hope, it can work.
Life has a way of working out certain ways, and though I wish every children could only have one mother and father for a life time the fact of the matter is that isn't reality for almost anyone anymore; sad, but true.
.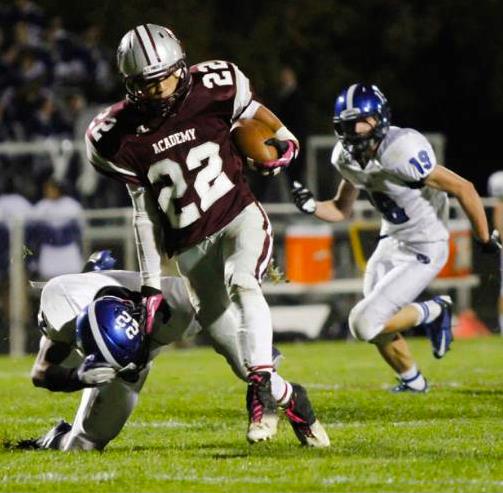 So in the end it takes a bunch of people connected to ensure that a child gets to experience family life at its best.
It's up to the adults to make sure that happens.
Thanks to Kelly & John, thanks to the Winter's and Hall's for making sure that "all" the kids get to experience childhood at it's best. Also, thank you to the Swans and Tracy, the Charlton's, my wife, my sister, and my parents.

Thanks for recognizing that we are all on the same team… the Home Team.
Thank you very much.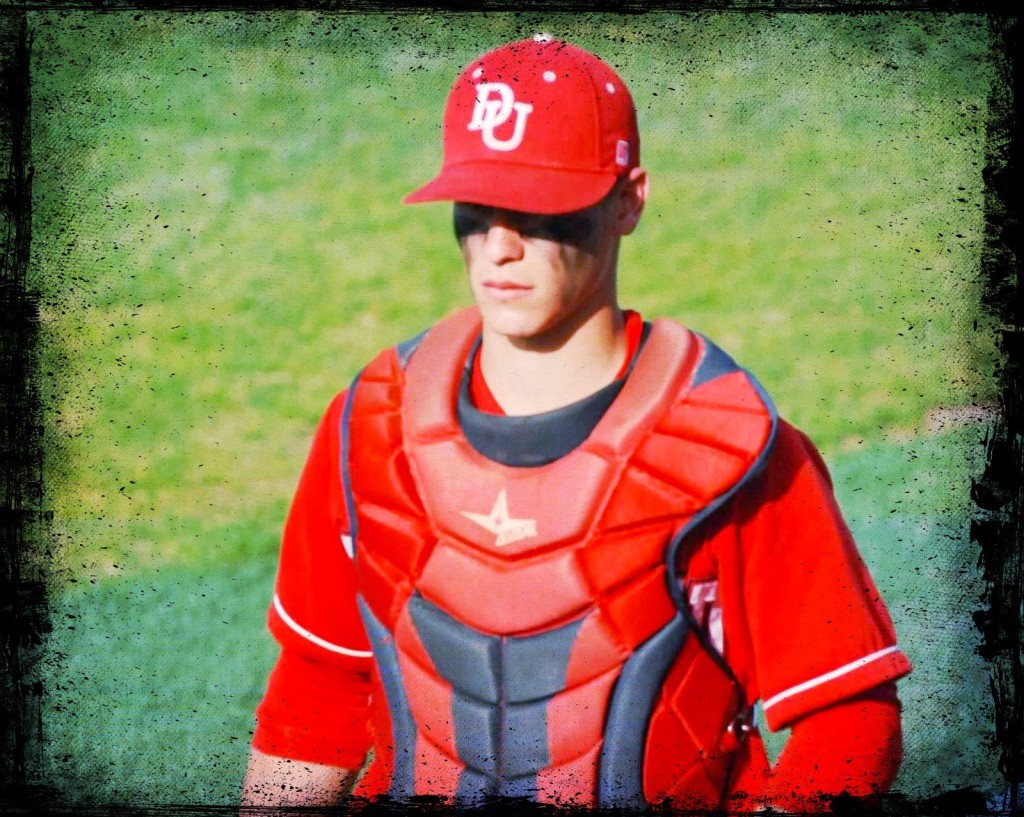 Kelly (Addison's mom)

I wanted to send you a note and express my thanks and appreciation for the gift card you gave me from Addison. It was thoughtful and very sweet. You might have noticed I didn't get you a gift from Addison this year. The reason being was that I wanted to send you my thoughts in written word; expressing to you how much I appreciate the love and the care you give your family.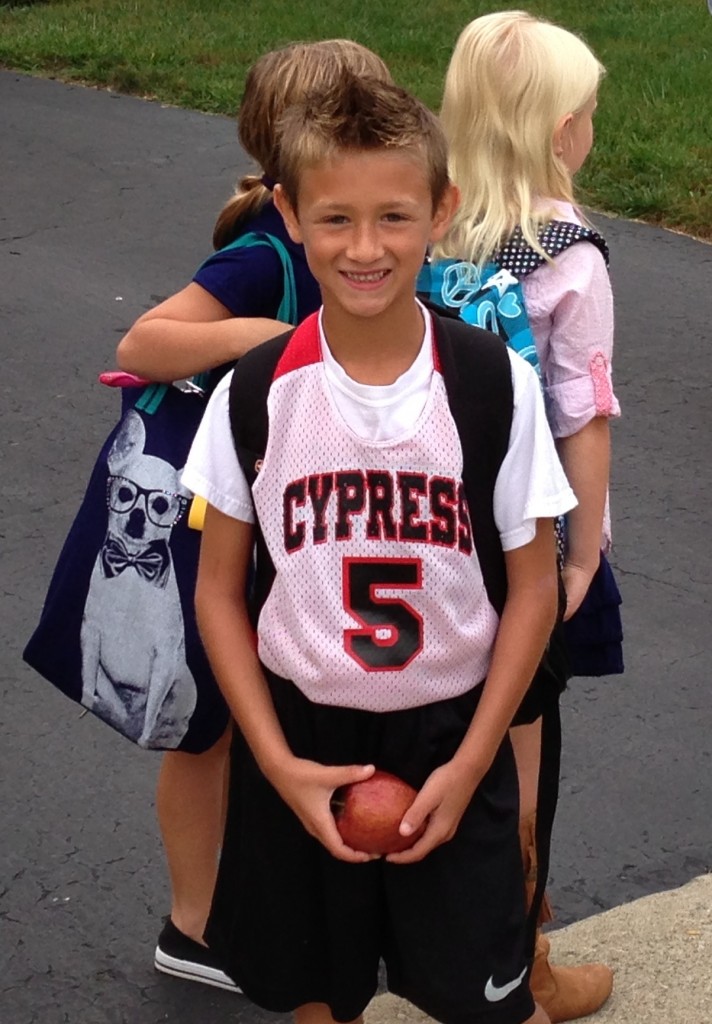 Addison is very important to me, as he is to you, but I'm most grateful that he sees a mother, a husband & wife, a family full of love each morning when he wakes up.
 I'm thankful that you put your family before yourself; Orin, Emery & Addison (Molly & Grace too) will realize when their older how significant you & John were in their lives as children.
There are many a morning & night that Ronnie and I pray for our children, pray for Emery, Orin, Molly & Grace; pray for you & John. Our prayer is consistent and simple, but the potential outcome when our answered prayer comes to fruition is bountiful & full of matchless blessings.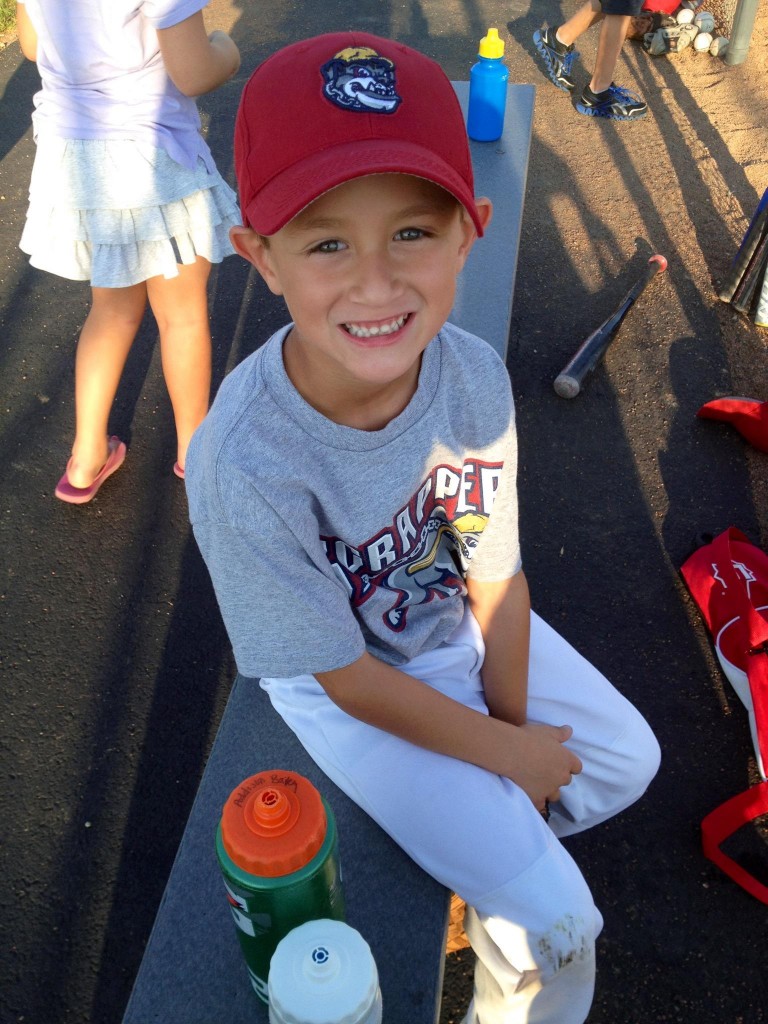 We pray for God's protective hedge around all of us in each area of our life, that He will protect our marriages from outside influences and the world's cavalier approach to the institution of marriage.
We pray for Him to extend His protective hedge around all of us physically, emotionally, mentally, relationally, socially, financially & Spiritually. We pray for God's favor in the area(s) of our lives that has the greatest meaning and has the highest potential to provide value. We pray that His favor will be extended to us in how we think and what we believe. We pray that He will enable us to create memories for our children and that we will always acknowledge the simplest items and the most meaningful things in life. Things like eating together each night, going to church together on Sundays and spending quality time with our family.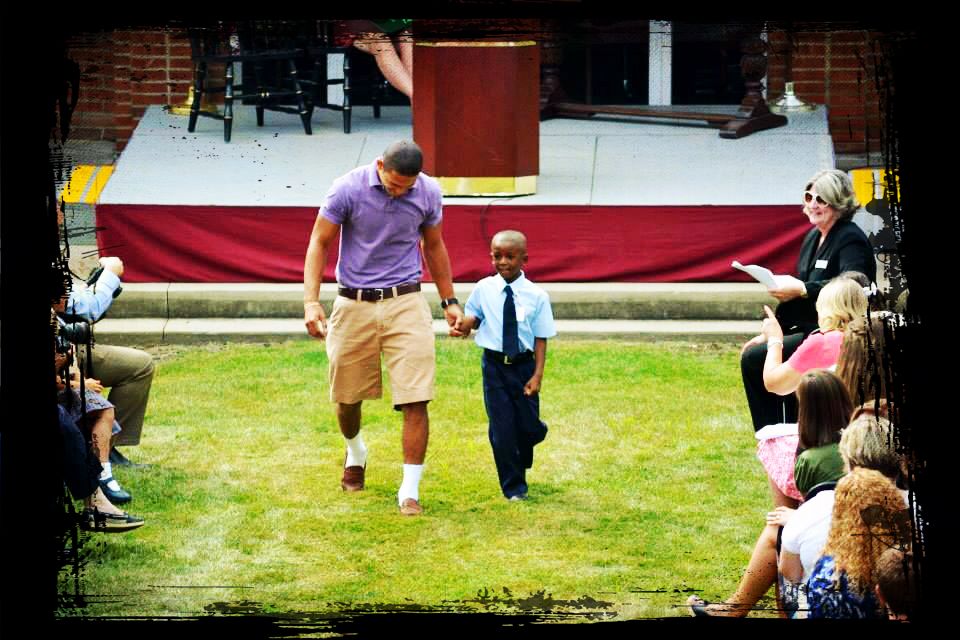 The reason I share this with you is because I believe that God is answering our prayers.
It is a wonderful thing to observe, and a marvelous feeling to experience, when I (see) think about the care and love my son is getting from you and John, and your extended family.
It touches me in a way that I can't explain or describe.
 And for that I thank God for His many blessings and answered prayers, and I thank you & John for your wonderful daily actions that speak louder than any words you could possibly utter.
Kelly… Thank you for loving Addison so much.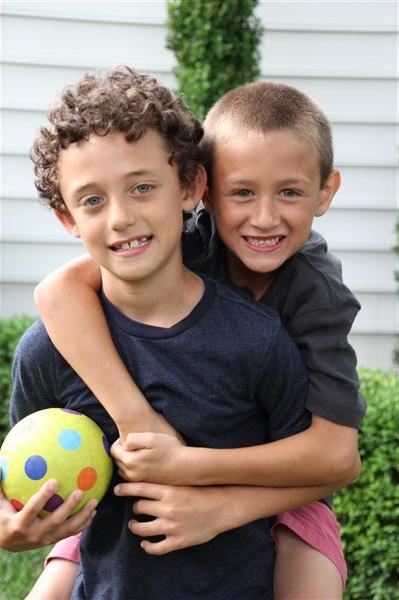 John & Kelly thank you for loving each other so profoundly, so deeply. Our children are watching us, and fortunately, or unfortunately, they will do many of the things they watched us do while they were children and growing into adults.
 Children are born blank slates, but we as parents write on that slate who they are and who they will become. We have tremendous influence over our children; not by what we say, but by what we do.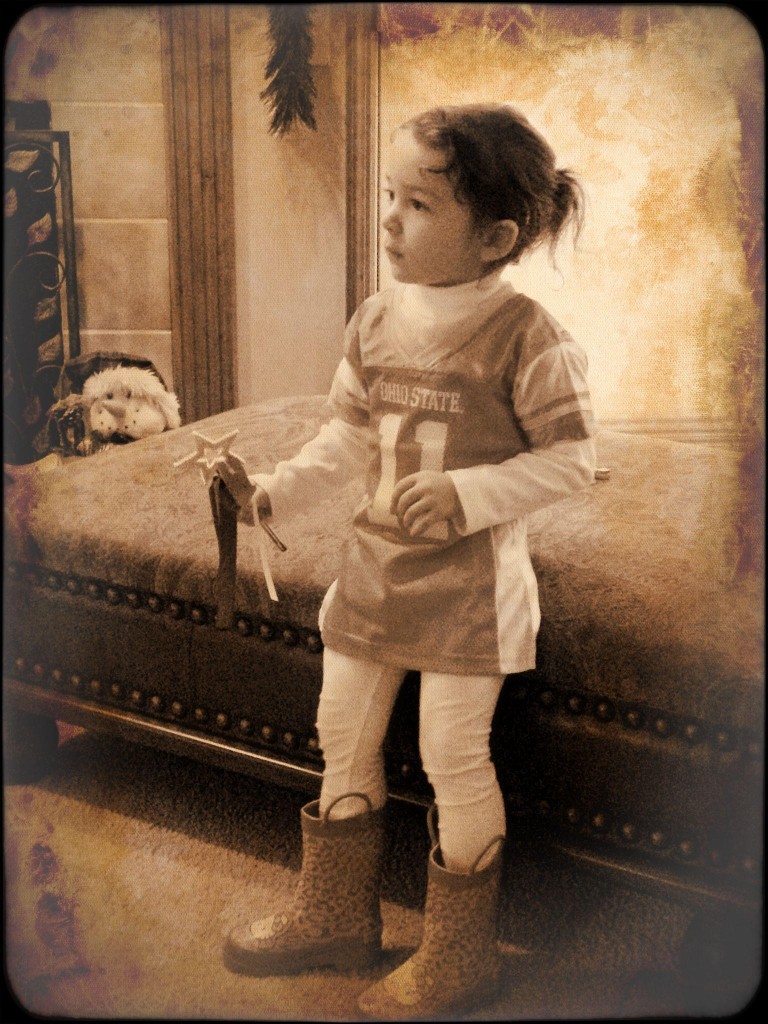 Thank you Kelly, thank you John, for going to great lengths to write something wonderful on the slate that is Addison's life, something so beautiful on the tablet that is Addison's heart.
I appreciate it.
Merry Christmas '12, 
Addison's Dad